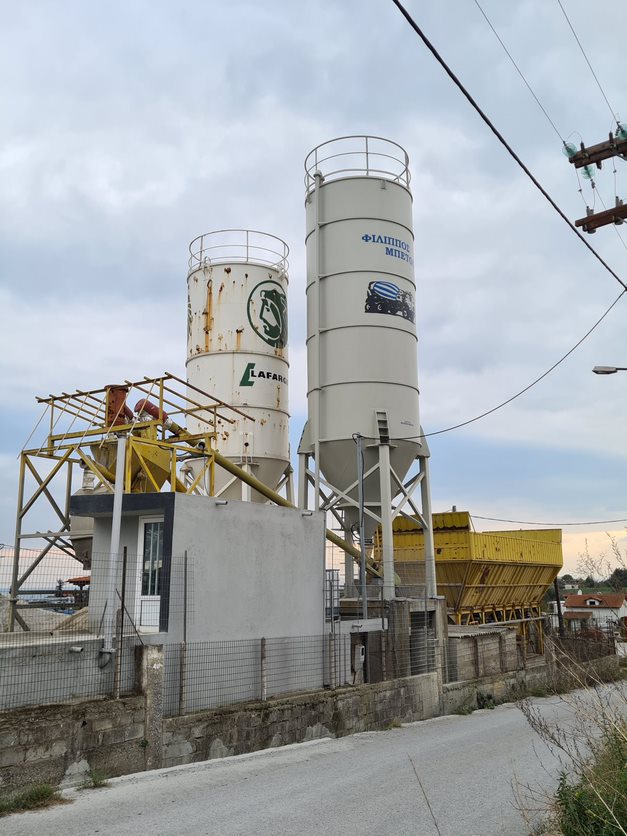 Philip Beton
Pliakopoulos Filippos - Concrete Production - Nea Michaniona Thessaloniki

Our company "Filippos Beton" which is based in Nea Michaniona Thessaloniki, has been active since 1997 in the production and marketing of ready-mixed concrete. Its establishment in the market as the most reliable supplier of ready-mixed concrete is a result of the quality excellence of the services it offers to its customers.
Having the know-how, the technology and as our main concern the production of high quality concrete, our company can cover all your needs.
Our concrete meets the strictest specifications of concrete technology, always with the highest quality standards set by our company.
We also undertake private and public projects, such as: earthworks, landscaping, demolition, excavations, rubble, water supply and sewerage projects, road construction and their support with appropriate road construction materials.
The assurance of the customer regarding the quality of the ready-mixed concrete is done with:
- The specialized technical staff.
- The modern units of production of ready-mixed concrete, with well-equipped laboratories in production.
- The certified implementation of Quality System, according to the standards.